About Our Company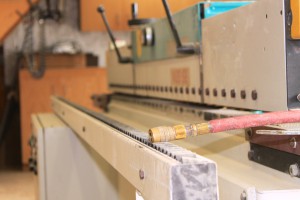 Grand Design is a one-stop home finishing and signature carpentry shop in rural and romantic Prince Edward Island. A family-owned cabinet & furniture company, Grand Design's vision is to provide a full dream to design to delivery service in high-profile, quality cabinetry at family prices while delivering unparalleled craftsmanship and customer satisfaction.
Owned and operated by the Friesen family, equipped with a workshop sporting the latest technology in cabinetry design and fabrication, and staffed by a small professional crew of craftsmen, we want to turn your dream into a Grand Design.
About Konrad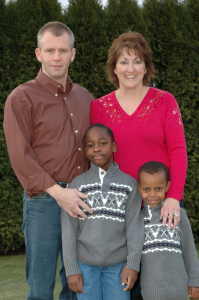 Artisan and craftsman Konrad Friesen brings over 30 years of experience in cabinet and furniture making to Prince Edward Island. He is a master craftsman in designing and creating beautiful cabinetry, and in addition to the many unique, statement furniture pieces he has created for his customers over the years, the kitchens, bathrooms, fireplace mantles and entertainment units he has designed and created number quite possibly in the thousands. Prior to his move to PEI, Konrad spent 26 years working for a cabinetry company just outside Vancouver, British Columbia. Konrad has created beautiful kitchens and baths in everything from small cottage homes to the high end condos and estate homes of Vancouver, British Columbia. Konrad brings to PEI his honest work ethic and quality craftsmanship. He is a down-to-earth family man who has a God-given gift of design and craftsmanship, with close attention to the finest detail.
About the Friesen Family
Konrad and Susan Friesen were seeking a quieter, more peaceful environment to raise their two young sons; a place where there was a sense of community and a slower-paced lifestyle; someplace where their children could be influenced by the more important things in life: good work ethics, kindness, and a sense of community. When the opportunity was presented to work in the cabinet division of a local builder, Konrad and his wife Susan packed up their family and left beautiful British Columbia to make a new home on Prince Edward Island. Konrad and his family made a permanent home in PEI in the summer of 2013 (just in time for the longest winter PEI experienced in over 40 years!). Several months later, they bought the cabinet business and reset the vision for Grand Design. Konrad is living his dream have his own cabinet & furniture company that would provide high-end, quality craftsmanship at prices that the average family could afford; an opportunity where he could take your vision and design your dream.